Contitec was established in 2002 as a professional Engineering Team with a strong focus on "electronic component" development and marketing throughout Europe. Our technology oriented customers require detailed component expertise in order to meet their ever-changing demand. An intensive collaboration with our customer's R&D during the product specification and development phase is an essential part of our business.
We are strongly dedicated to providing customer specific solutions. Today, the major part of our business is based on dedicated applications, customer specific products and niche market solutions. Our commodity product portfolio is continually growing and becoming a recognized part of our business.
Our production is outsourced to "hidden champion" manufacturers having state-of-the art facilities, proven production processes and cost leadership in their segment. Our long lasting relationships, best expertise in production processes and our local quality control guarantee a continously high quality level. Having over 15 years of European market experience makes us a reliable partner for our local and international customers. Our products are incorporated in solutions of Porsche, Audi, VW, Whirlpool, Elektrolux, Bosch Group etc.
Our Mission
Creating leading edge products
Bringing value-added solutions to customers
Delivering next generation technology
Meeting all quality and production standards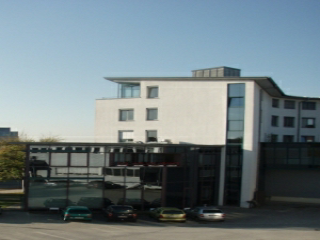 Why work with us ?
We are an engineering-driven team
not just a sales or broker company. We actively support design-ins and develop new products. We are proud to be your source of expertise
New product developments
are key elements of our activities. We are always open to delivering new products in next generation technology
Industrial Expertise of over 15 years in the European market: On this basis we support a broad base of industrial, automotive, white goods and telecom customers
Quality is a very important issue We measure quality compliance with evolving industry standards e.g., ISO9001, TS16949. Our staff is engaged in key quality program activities e.g. compliance tasks, auditing, CA/PA, etc. A continuous quality improvement program is in place. We do regular inpections of our production lines. We can implement customer-specific test routines on special request. A final outgoing inspection test can be performed at our facilities in Europe before shipment.
Commercial Performance. Having "no overhead" and backed with "hidden champion" manufacturing performance, we can pass on the resulting cost advantages to our customers.
OEM Sales Having grown strong customer relations over the past years gives us excellent links to well known customers such as Sharp, Siemens/Bosch, Sony, Flextronics etc
Competition we address : "just because you are bigger, you aren´t more efficient, agile or smarter"
We are fast, flexible and costefficient !