Welcome to Contitec
Contitec is a technology company focused on marketing of electromechanical components. We design and develop a wide range of leading edge acoustic products. Our speakers, magnetic buzzers, piezo buzzers and microphones are used in automotive, white goods and telecom applications all over Europe. Furthermore we market industrially proven solutions of switches, trimmer potentiometers, and rotary encoders .
In the present time, innovations often connected to steep ambition, growth at all costs and destructive competition. At Contitec we see it differently. Our goal is to deliver added value with regard to your system solution, thus providing a clear technical and economic advantage.
Our focus

bringing added value
caring more then expected
offering cost efficient solutions
becoming a reliable partner
having fun along the way
Struggling with your supply chain ?
Two years ago, Contitec implemented a flexible and agile supply chain model which allows us to integrate certain facts, such as epidemic occurances or political restrictions, into the material flow.This model has proven to be very successful in practical application, as shown by our Automotive Delivery Performance: Despite the current shortage situation, we have delivered 100% of orders to our customers on time in 2021 and also to date in Q4/2022.
We are turning your ideas into products
Developing a new product is a complex process that requires a concerted effort, managing a project through the various stages of development. Contitec realizes this during the product definition, development and manufacturing stages. Our target is to provide the product you want to have with regard to the quality, functionality, and cost that are needed to make it a market success. From your Idea to a series product >>>
New Products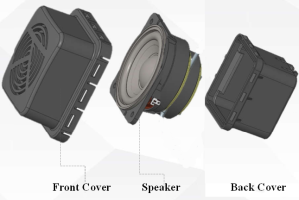 for automotive haptic applications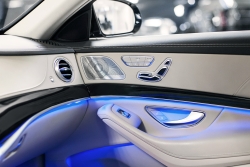 interior and exterior lighting
AVAS Box
We develop customized acoustic solution for automotive applications. For customers developing the AVAS electronic control unit by themself, we offer our "AVAS-Box" consisting by Front Cover+Speaker+Back Cover. We are open for customer specific solutions.
eCall- ensuring fast rescue
Automotive emergency call (eCall) is an electronic system build in the car and ensuring a fast rescue chain to save lives. The eCall guarantee rapid assistance to car driver involved in a serious accident by manually or automatically initiating an emergency call and transmitting supporting data to start a fast rescue. Our eCall modules are designed to support electrical design engineers with a ready to use "acoustic part" of the eCall system achieving fast design results. We offer a "microphone module" and a "speaker module" easily to be intergtated in any car application. Our solutions ensure 100% reliable functioning of eCall within today's relevant global communication infrastructures and are used in high volumes at automotive customers .
Touch Actuator for automotive "haptic Applications"
In modern applications mechanical buttons are becoming obsolete. They are being replaced by touchscreens and capacitive buttons. When a mechanical buttons are being pressed they give a clear haptic indication to the user. Unfortunately, the new technologies cannot provide this feeling indication since there are no moving parts. This is where our touch actuator can be used to genrate a tactile feedback for the user. Originally developed for audio speakers, active touch technology is now being used to provide reliable motion control for a wide range applications. Contitec has a years of experience in desing and production of speaker audio solutions.