AVAS / eCALL
AVAS for electric cars
The silence of electric vehicles is highly appreciated by most drivers and people outside the vehicle. But in some situations a driving noise is required in order to increase safety for pedestrian in front of the vehicle. At low speeds below 30 kmh, the cars will be required in USA to emit some kind of sound to make their presence better known to others in the surrounding area. The European Parliament approved legislation too that requires the mandatory use of "Acoustic Vehicle Alerting Systems" for all new electric and hybrid electric vehicles. Currently Contitec is devloping for electric vehicles (EV-Cars) a specific speaker generating driving noise to draw attention of the pedestrian. We have many years of experience in automotive acoustic solutions. Our R&D and production facilities are qualified by divers automotive OEM´s from EU, USA, and ASIA. We are flexible, costefficient and automotive approved.
More and more automotive manufacturer are designing new electronic vehicles. Following the different application requirements and customer needs we are offering a "modular AVAS" approach to meet all expectations of our customers.
Our modular AVAS solutions are as following:
AVAS-Speaker: Speaker only
AVAS-Box: Front cover + Speaker + Back cover
AVAS-System: Front cover +Speaker+ Electronic Control unit + Back cover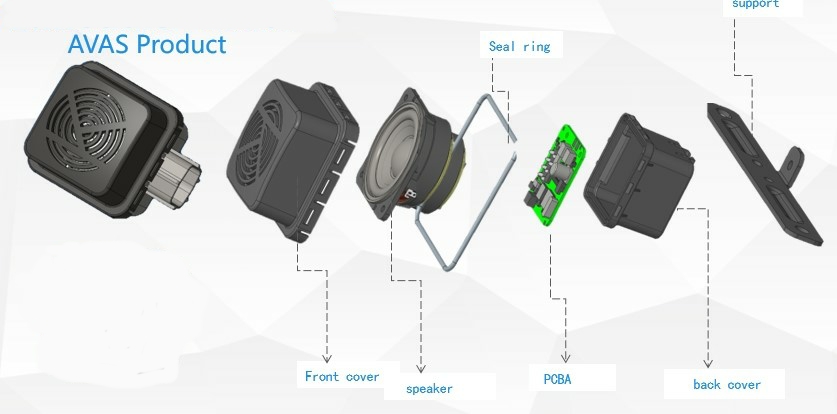 eCALL
The eCall is an in-vehicle emergency call service allow all vehicles in Europe to make a 112 emergency call. In the event of a collision, the system can automatically or manually establish an emergency voice call (E112) via the cellular network to the local emergency agencies e.g. Public-Safety Answering Point (PSAP).
Contitec is focused on the acoustic development of speakers and microphones for the eCall applications. On requests we design customized system solution e.g. our microphone-module ready to plug&play in the car. This module consists of the microphone, amplifier, customized plastic cover, lead wire, connector all according to your specification.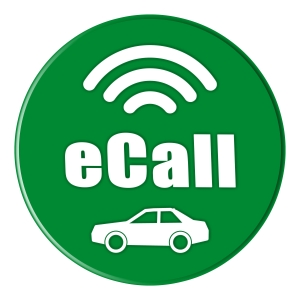 customized eCALL enclosure with speaker customized Microphone-mode